Our Community
"The promotion of community cohesion extends to the inclusion of the church and other organisations in the community – there is an exciting sense of inclusion." SIAMS
"The school promotes community cohesion well. It successfully raises awareness of the school, local and international aspects of community." Ofsted
The school is a vital and integral part of the community. Our pupils take an active role in village life, are involved in community activities and benefit from close contact with other community groups, including the Church and Benger Bears Pre-School (which is next door).
The seven village schools in the cluster work together very closely and engage in a range of learning projects.
The children are planting up pots to stand on the dropped kerb opposite the school
so that people and their cars cannot park there.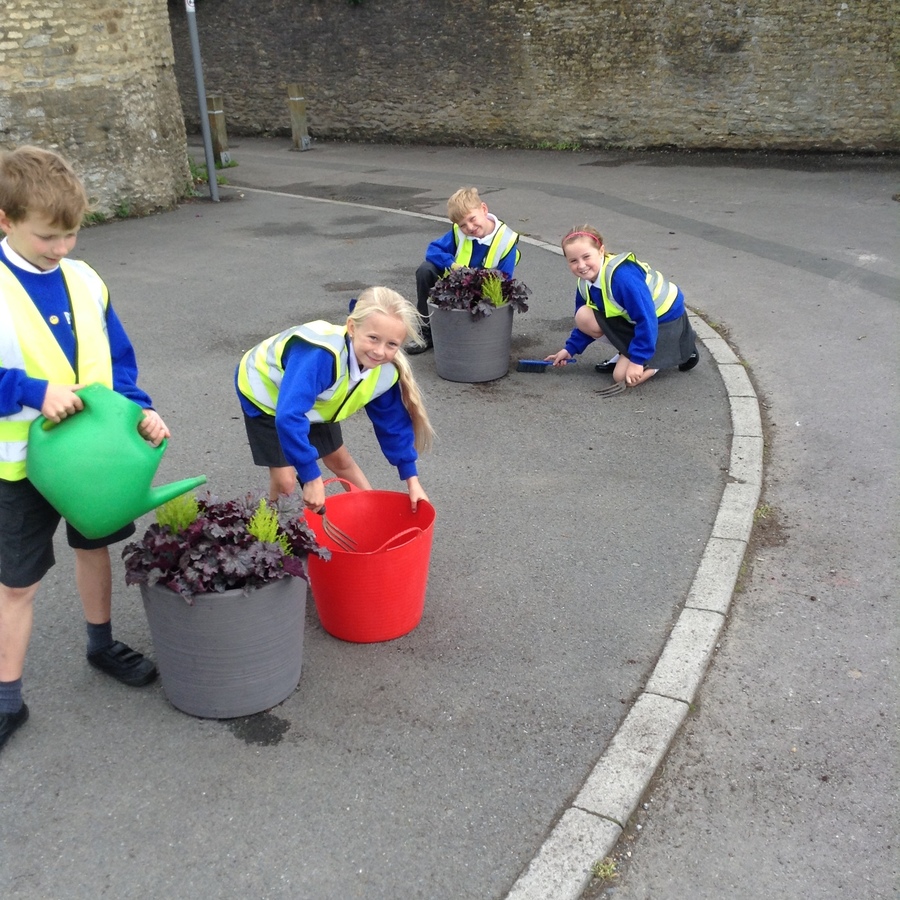 Our Travel Plan - November 2016 - compiled in conjunction with our wider community and parents.
Click here for the full document (pdf)
Parent travel survey

Sutton Benger Primary School is working to develop a Travel Plan, which aims to reduce car-borne journeys to the school, promote sustainable modes of transport and improve road safety measures in the surrounding area.
As part of this work, we would like to find out your views on the school journey.

At the heart of many school travel projects is a commitment to creating streets that are safer for children, enabling them to move more freely in their own communities.
Your feedback is invaluable in ensuring that our Travel Plan feeds into our Local Authorities highways safety schemes, such as the introduction of signal controlled crossings, traffic calming measures and 20mph zones, in order to ensure that the safest conditions are provided on routes serving the school.

Parent travel survey 2016.pdf
Adobe Acrobat document [346.3 KB]
For further details on hiring our school hall, please contact Traci Langford on 01249 720407.