HOPE Class - Year 3
Mrs Bucksey/Mrs Baldwin
Welcome to Hope Class!
All of us in Hope Class have made a fantastic start to the year so far. We have settled into our new classroom and are rising to the challenges that come with moving up into Key Stage 2! We love to learn and enjoy using our Super Learning Powers to help us:
Super Glue Learning Power - being courageous and sticking with our learning even when it gets tough
Super Thinker Learning Power - keeping focus and thinking about our learning
Super Helper Learning Power - supporting others with their learning
Super Solver Learning Power – trying different approaches to help solve problems in our learning
We have got an exciting year of learning ahead and have started off by going on an adventure in a hot air balloon, finding out all about the wonderful world around us.
We are looking forward to our other topics too.
We will be stepping back in time to find out about 'Ancient Greece' and the 'Anglo-Saxons'. We will also be investigating what we find 'Under our Feet', including fossils and volcanos, as well as exploring 'Habitats' both locally and further afield.
To end the year we will be finding out all about the 'Amazon Rainforest' and thinking about how we can help to raise awareness of its plight.
Keep an eye on our class page to see more of our learning
On Friday Hope Class had a fun day to finish their terms learning on the Ancient Greeks. The day included taking part in Greek Olympics, making Trojan Horses, turning themselves into Greek Gods, Greek writing and making mythical monsters from clay. A fun day was had by all!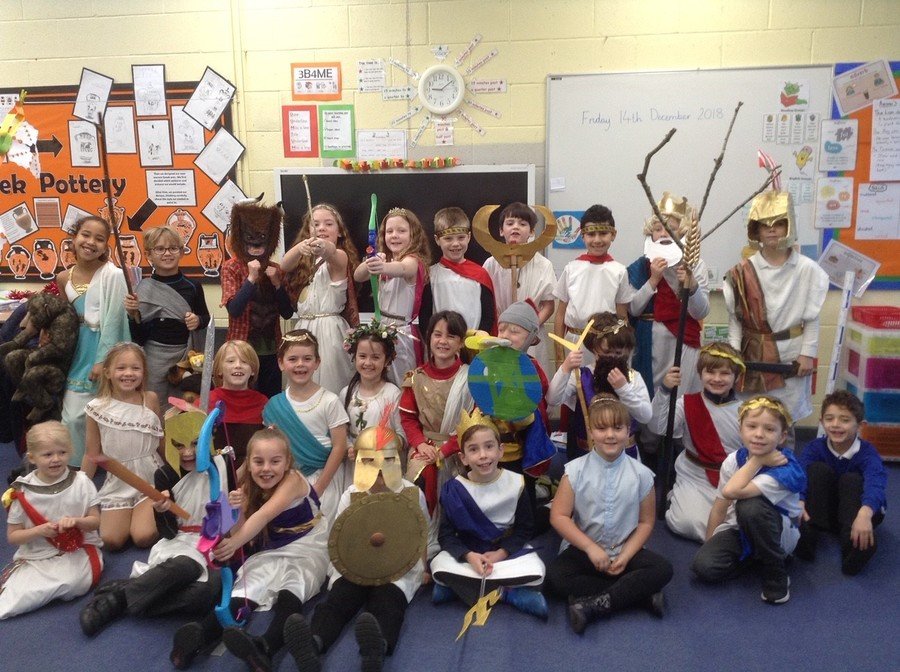 Please click on the links below for Hope Class information